Great legal breakdown of the self defense laws that George Zimmerman is trying to use. Without a doubt Zimmerman, an armed self-appointed neighborhood watch capitan, was the aggressor. Stepping out of his vehicle and approaching Martin made him the aggressor! As the article states any action taken by Martin are self defense.
In America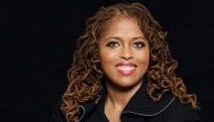 Editor's note: Carolyn Edgar is a lawyer and writer in New York City. She writes about social issues, parenting and relationships on her blog, Carolyn Edgar.  You can follow her on Twitter @carolynedgar.
By Carolyn Edgar, Special to CNN
(CNN) — Imagine the following scenario:
You are a 17-year-old boy in Sanford, Florida. You are visiting your father and his fiancée at your soon-to-be stepmother's home in a gated community. You decide to make a late-night candy run to your local 7-Eleven. It's nighttime and drizzling, so you are wearing a hooded sweatshirt. At the store, you buy a package of Skittles and an Arizona Iced Tea, then head back home.
As you are walking home, you notice a man in an SUV following you. The man gets out of the car. He's a big guy who outweighs you by 100 pounds. He doesn't identify himself as…
View original post 1,016 more words